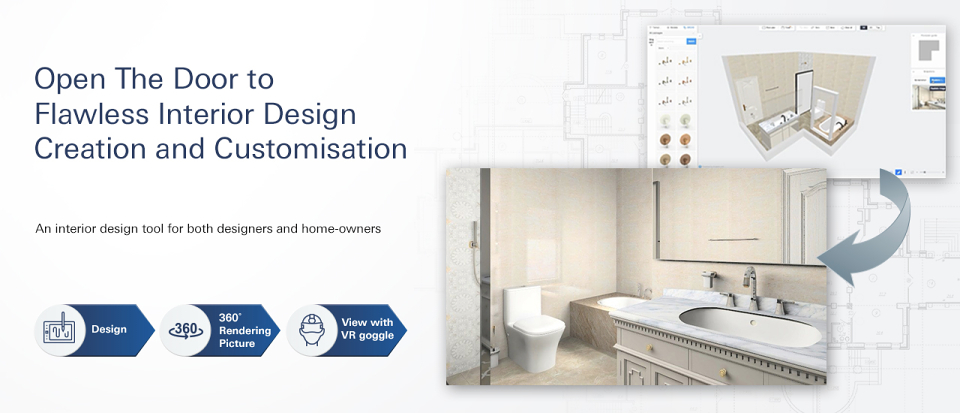 The CustoMy Space tool allows you to plan your bathroom online according to your wishes and requirements in simple steps. Enjoy your masterpiece in 360◦ and even VR setting at your own home.
As a professional, we know you need more than just resources and floor plans. Set your eyes on the full range of applications and services the tool offers.
Key Functions
User-friendly Drawing Tool achieves VR-enabled 360° images
Contains full content for Grohe and other non-sanitary products
Direct consumer contact provides design proposals and answers renovation queries
Designer Platform lets designers draw and share design inspirations
Benefits
Free-to-use Design Tool creates 3D designs for the whole house efficiently and timely
Free access to a complete database makes it faster and easier for users to find their desired 2D and 3D molds for design creation
Opens up greater business opportunities
Designers can share their designs, exchange pointers, learn from others, and keep themselves updated
How-to Video
Watch step by step video on how to design your masterpiece with CustoMy Space.
Create your own room design from scratch
Create room designs using pre-designed templates, saving you time and effort.