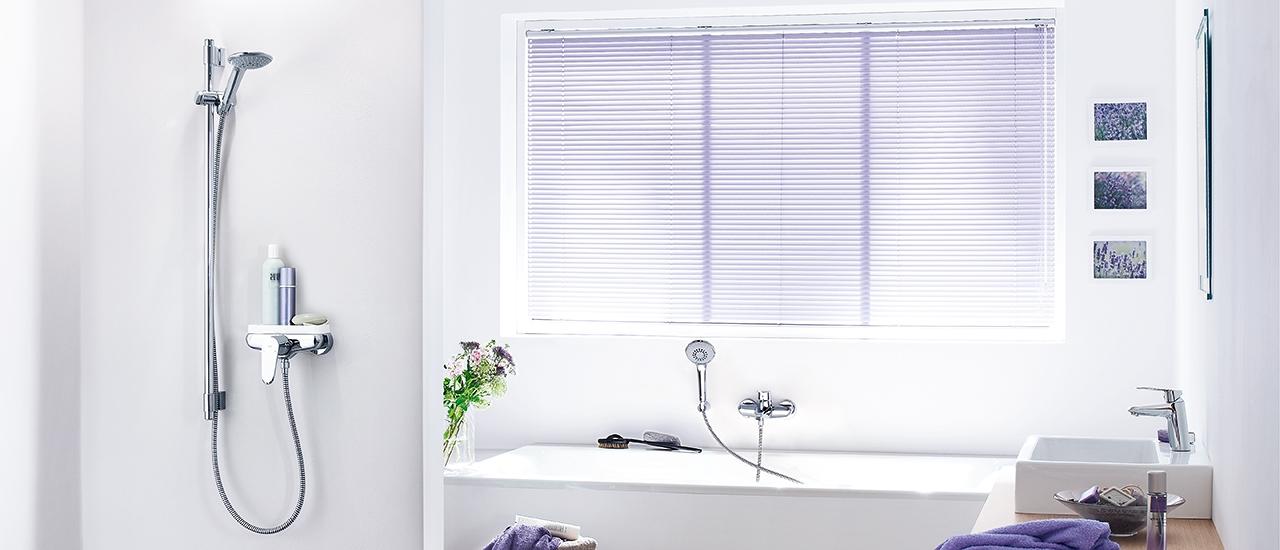 Eurodisc Cosmopolitan
Versatile & Meaningful
Confidence across the board. Eurodisc Cosmopolitanfittings stand out as a result of their superior styling andtheir extensive product range, all boasting the "Made inGermany" seal of quality. This collection allows you infinitecreativity in your quest for a personalised bathroom. Thesweeping lines of the washbasin faucet allow comfortable,splash-free hand-washing. Refreshingly elegant details andtechnical sophistication are also available for the showerand bath areas. Single-lever faucets, a complete showersystem and a convenient shower caddy are just a fewexamples. Eurodisc Cosmopolitan turns your bathroominto a comfortable living zone.
Find Your Showroom
GROHE BestMatch
Find your perfect combination with GROHE BestMatch™
Welcome to GROHE BestMatch! In a few clicks, you will find your perfect combination of washbasin and faucet. Over 3000 combinations have been tested in the GROHE Lab so you can be confindent to find your Best Match resulting in optimal water delivery, highest comfort and best design match.