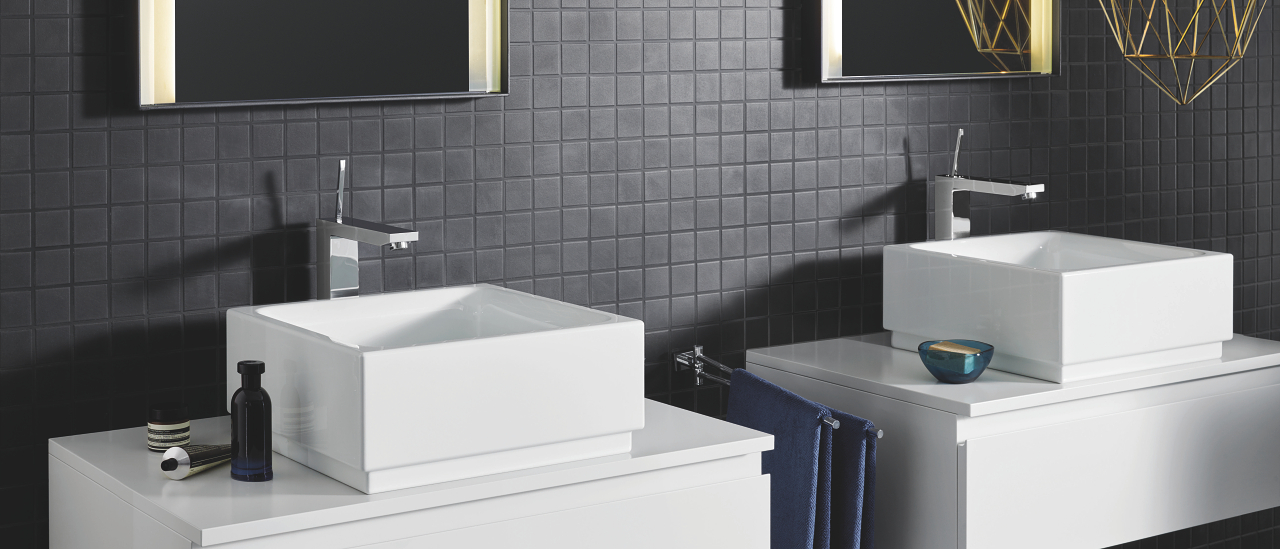 Eurocube Joy
Make a clear statement
Straightforward, attractive and always focused on the essential. Cosmopolitan life in the teeming city becomes a bit more manageable if you are surrounded by straight lines. The overarching concept of GROHE Eurocube Joy evokes the dynamic lifestyle of busy people and celebrates the dramatic beauty of the cube. Enjoy a bit of clarity.
GROHE BestMatch
Find your perfect combination with GROHE BestMatch™
Welcome to GROHE BestMatch! In a few clicks, you will find your perfect combination of washbasin and faucet. Over 3000 combinations have been tested in the GROHE Lab so you can be confindent to find your Best Match resulting in optimal water delivery, highest comfort and best design match.